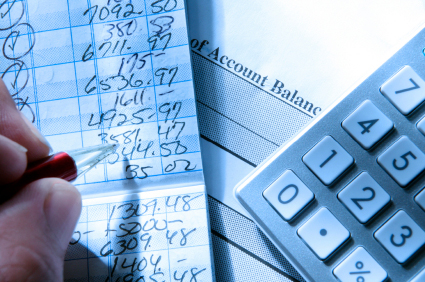 Ways To Earn Extra Cash For The Holidays
Now that we all spent the last four-day weekend shopping, let's look at ways to pay off those bills.
1.  Get a seasonal job:  There are two ways you can go about getting a job for the holidays.  First, you can get a seasonal job, like gift wrapping, or stocking stores overnight.  I checked out my favorite job search site – Indeed.com – and found 124 seasonal job openings at places like Macy's and Herbergers.
Second, you can sign up for part-time work with a temp agency.  Folks tend to go on vacation during the holidays, and businesses need to hire temps to hold down the fort.  Furthermore, if you are in the market for a new job, temp-to-hire may be the way to go.  Check out TempForce.com, OfficeTeam.com, or RandstadUSA.com.
2.  Sell your unused gift cards:  There are also two ways you can use unused gift cards to fund your holiday shopping.  One way is to sell those cards for cash.  Websites like Plastic Jungle, Gift Card Granny, Card Pool and Gift Card Rescue do all the heavy lifting, but bear in mind; they will take part of your earnings.  However, if you want a low-hassle way to unload those unwanted cards, going through an online seller is your best bet.
Another way is to spend those cards on gifts for others.  If you have a $25 gift card to Best Buy, spend it on your mom's favorite movie.  If you have $50 at Starbucks, get everyone on your list travel mugs.  Or, if you haven't spent a cent from the card, and it isn't one that will expire, give the card as gift.  Yes, that is re-gifting.  But it's better than the money going to waste.
3.  Sell your stuff:  When it comes to selling unwanted items, you have several options.  First is at consignment shop.  Consignment shops like Clothes Mentor will pay you upfront for your gently used clothing and accessories.  Other shops like Nu Look Consignment in Minneapolis pay you as your items sell.  Wherever you decide to consign, be sure to go online and read their consignment policy first, before you head to the store.  For tips on how to consign, check out the ideas on my site at http://www.thecheapchick.com/2012/04/how-to-consign-your-clothes-101/.
You can also sell your stuff online.  Your two main options are eBay and Craigslist.  Craigslist is best for large, hard-to-ship items like furniture.  EBay is great for collectibles and one of kind items.  If you go the eBay route, consider using their Buy It Now option, instead of a straight-up auction.  EBay charges less for Buy It Now, and you can set the price you need, rather than counting on the item getting bid up to where you want to sell.
One more option to try is Etsy.  Etsy has an option where you can sell your vintage goods.  If you have cool vintage clothing, furniture or electronics in the multiples, an Etsy store can be a continuous source of income as you sell those items off.
4.  Join a focus group:  Get paid for tasting ice cream!  No seriously, you can.  Join a focus group organization like Focus Market Research or Fieldwork.com for free.  They'll add you to their data base and on a regular basis, email or call you with possible focus groups you might be qualified to join.  Most taste tests pay out between $25 and $75.  More involved groups, like listening to songs for radio station can pay up to $100.
Lemme ask you guys – are YOU dreaming up ways to earn cash this holiday season?