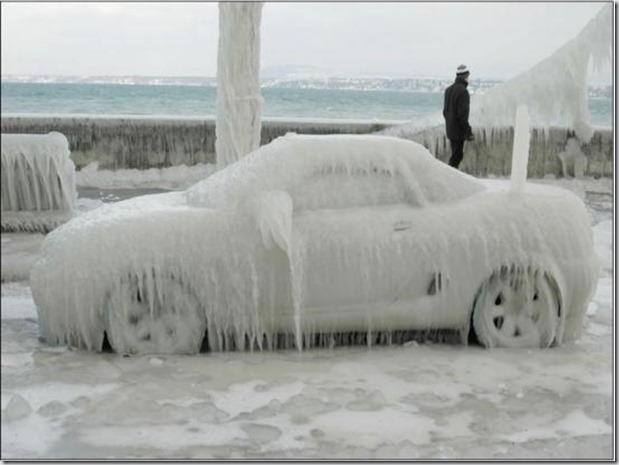 Guess what, Minnesota?!?!?!  IT'S COLD OUT.  NO.  WAY.  Here are some new and exciting ways to stay warm until May.  Or June.  Awwww hell, let's be honest, until JULY.
Keep your house warmer!
Check your fireplace.  Be sure to close the vents and flues when it is not in use.  If you rarely use your fireplace (like me) invest in a Chimney Balloon, from Chimney Balloon.us.  These are available online only, and range in price from $43 to $55, depending on the size of your chimney.  They seal your chimneys, preventing cold air from blow down the flue.
Simply insert the balloon into your chimney and inflate it.  If you forget it's there and start a fire, it will deflate instantly.  And as long as your Balloon doesn't catch on fire, they are reusable year after year.
You can also find inflatable chimney plugs for $57 at Home Depot.  And both the plugs and balloons are available at Amazon.com – often at a discount under dealer price.
Check your windows.  We all know about those plastic wrap window insulators.  But they are a one-time use only, and are not removable – unless you want to buy another kit.
You can make removable window insulators from large-size bubble wrap, according to Build It Solar.com.  Just cut the wrap to the size of your window.  Spray the window with a film of water (using a recycled spray bottle, of course).  Then, press the bubble wrap against the window, bubble side toward the glass.  That's it.  It should stick on its own.  And if you want to see out the window (like when company comes over) remove the bubble wrap and reapply later.  Plus, this stuff is reusable next year!
For a prettier alternative, one that also blocks drafts around the FRAME of the window, pick up a pair of insulated curtains.  You'll find them online at Walmart.com, or in-store at Target.  Most curtains cost around $15 to $20 for a pair.  Make sure you buy the ones that insulate against drafts, and not just light.
TIP:  You can also hang the curtains around drafty sliding glass doors and exterior doors.  Just be sure to hang the curtain above the door frame, so you can still use the door.
Be a draft dodger!  That's what the draft preventers for your doors are called.  You can buy these at Bed Bath and Beyond for $10.  Or, with a pair of $2 socks from Target and an old pillow, you can make your own.  You can also make them out of scrap fabric and fillers like rice, kitty litter or sand.
Keep yourself warm!
Protect your core.  If your core is warm, it readily releases blood to your extremities, keeping them warm, too.  One easy and cute way to stay warm and fashionable is by donning a vest.  Whether it's knit, dressy or a puffer, vests add a layer of insulation where it counts.  I find tons of cute vests secondhand at Savers, usually for $10 or less.
Protect your lower extremities.  Hats and gloves are great, but what about your feet?  We know to wear warm socks outside, but you should also wear them to bed to help regulate your temperature as you fall asleep.  Just be sure to change into clean, non-sweaty socks.  Dirty socks = dirty sheets.  And sweaty socks = cold feet.
If you are one of those people who cannot sleep in socks, try an inexpensive hot water bottle from Walgreens to warm your bare tootsies.  Unlike heating pads, water bottles won't burn you, or your house down.  And they are available for just $10.